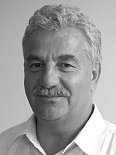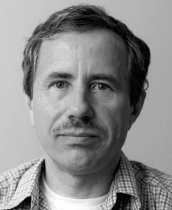 Detached office: Košice

Infrastructures: HPC, Grid, Cloud and GPU
Resource management, monitoring,
Performance optimization,
CUDA, OpenCL, MPI, OpenMP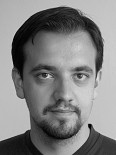 Ing. Zoltán Balogh, PhD.
Tel: +421 2 59411 293
Email: balogh.ui [AT] savba.sk
Research interests:
Mobile and communication technologies
Workflow systems
Agent-based computing
Cloud computing, Distributed systems
Mgr. Martin Bobák, PhD.
Tel: +421 2 59411 278
Email: martin.bobak [AT] savba.sk
Research interests:
Cloud computing

Teaching asistant:
Application Architectures of Software System
Engineering Methods
Object-Oriented Programming
Procedural Programming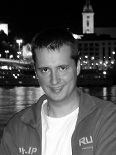 Ing. Štefan Dlugolinský, PhD.
Tel: +421 2 59411 207
Email: stefan.dlugolinsky [AT] savba.sk
Research interests:
Large-scale data processing: MapReduce/Hadoop/Spark
Natural Languague Processing (NLP),
Recommender Systems,
Agent-based simulations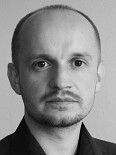 Ing. Emil Gatial, PhD.
Tel: +421 2 59411 293
Email: emil.gatial [AT] savba.sk
Research interests:
Mobile and communication technologies
Workflow systems, Knowledge management system
Agent-based computing
Cloud computing, Web services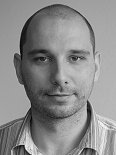 Ing. Ondrej Habala
Tel: +421 2 59411 176
Email: ondrej.habala [AT] savba.sk
Research interests:
Complex distributed systems,
Process mining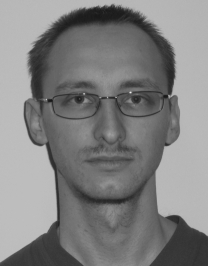 Ing. Peter Krammer
Tel: +421 2 59411 297
Email: peter.krammer [AT] savba.sk
Research interests:
Data mining
Machine learning

Teaching asistant:
Procedural Programming
Ing. Marcel Kvassay, PhD.
Tel: +421 2 59411 210
Email: marcel.kvassay [AT] savba.sk
Research interests:
Multi-agent systems
Cognitive systems, Semantics
Mgr. Jozef Martiš
PhD. student (FMFI UK)
Ing. Martin Petluš
PhD. student (FIIT STU)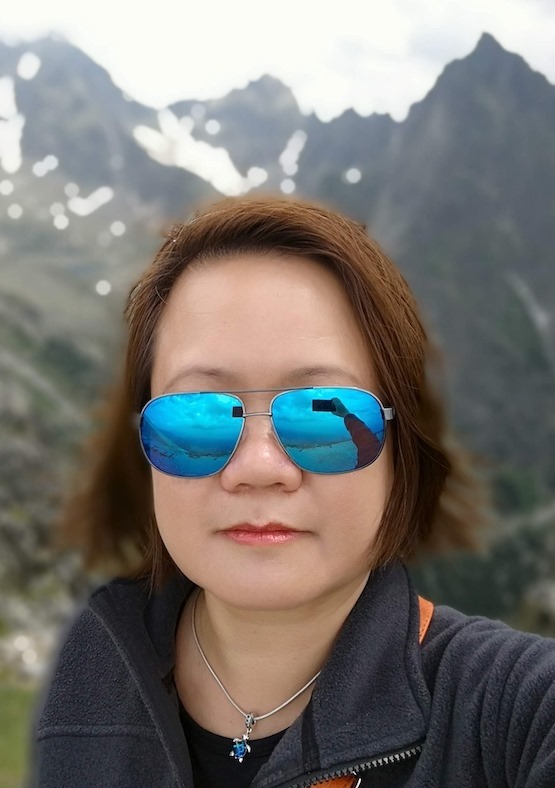 Research interests:
ML/DL, soft computing, cyber-security, information technology, HPC
Lecturer
at FIIT STU in Bratislava:
Intelligent Data Analysis [
lecture notes
]
Supervisor
for PhD. study at IISAS, FIIT STU, FMFI UK in Bratislava, and FEI TUKE in Košice, Slovakia.
Teacher assistant at (DCS) FEI STU in Bratislava (1995-2001): Computer Architecture (4 years), Parallel Programming (5 years)
Ing. Ľubomír Obžera
Tel: +421 2 59411 278
Email: obzera.ui [AT] savba

IISAS infrastructure services: hardware, network, internet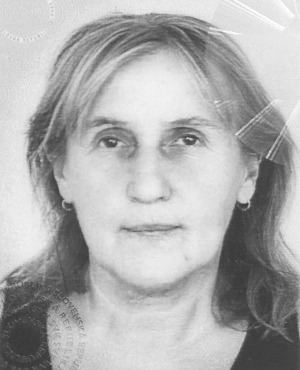 Research interests:
3D visualization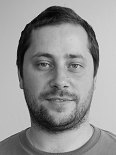 Mgr. Martin Šeleng, PhD.
Tel: +421 2 59411 256
Email: martin.seleng [AT] savba.sk
Research interests:
Infrastructure: MapReduce/Hadoop/Spark
Big Data processing,
Information retrieval and extraction,
Statistics

Teaching asistant:
Information retrieval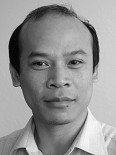 Ing. Viet Tran, PhD.
Tel: +421 2 59411 278
Email: viet.tran [AT] savba.sk
Research interests:
HPC, Grid, Cloud computing, GPU acceleration, parallel and distributed computing
Ing. Radoslav Forgáč, PhD.
Email: radoslav.forgac [AT] savba.sk
Detached office: Armed Forces Academy - Liptovský Mikuláš

Research interests:
neural networks, image processing

Lecturer: Distributed computing systems and their programming
doc. Ing. Miloš Očkay, PhD.
Detached office: Armed Forces Academy - Liptovský Mikuláš

Research interests:
paralel processing, software models

Lecturer: Distributed computing systems and their programming, Digital computers, Informatics
Ing. Lenka Skovajsová , PhD.
Email: lenka.skovajsova [AT] savba.sk
Detached office: Armed Forces Academy - Liptovský Mikuláš

Research interests:
neural networks
Prof. Ing. Ivan Štich, DrSc.
Email: ivan.stich [AT] savba.sk
Research interests:
quantum physics, nanotechnology
---
Former team members